As a certified Invisalign provider, Dr. Pollack is able to straighten teeth, fix malocclusion, and help bruxism (clenching and grinding) patients using the simple process of Invisalign.
What is Invisalign?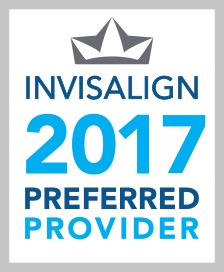 Invisalign is an almost invisible alternative to traditional braces that allows for a patient to straighten their teeth without wearing brackets or metal braces. Invisalign typically takes 6-12 months for most patients and is completed with custom-made clear plastic trays. Invisalign is the best way to get amazing results with a treatment that is as close to invisible as possible.
How Do I Get Invisalign?
A patient comes to our office and we take x-rays to make sure the teeth are healthy and that Invisalign is a great option for you.
Preliminary photos are taken to track progress along with impressions to send to the lab for custom made trays specifically for you.
We work with Invisalign to tailor a treatment specifically for each patient. The perfect trays are sent to our office about three weeks after the impressions are taken.
You leave the office with two sets of trays and we typically see you back every 4-6 weeks to track your progress and provide your next set of trays.
Added Bonus of Invisalign
The Invisalign trays can double as whitening trays allowing patients to whiten their teeth as they straighten. Call us today and see if we can help you achieve your dreams of straighter, more beautiful teeth.