Our Mission
We are an innovative, patient-centric dental office with a focus on improving to our patients' oral and overall health. We make sure our education is always up to date with new technology to ensure the most efficient and current care. Our goal is to provide a relaxed environment to keep patients comfortable and informed during visits.
TMJ Treatment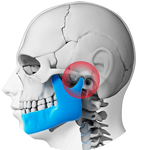 TMJ can cause symptoms like neck pain, ear pressure, and limited mobility of the jaw. There is no reason to suffer from pain in your jaw area!
Invisalign
Improve your smile with Invisalign clear braces! Straight teeth are important for more than just cosmetic reasons! Make an appointment for a free consultation! Get the beautiful smile you deserve.
Are you ready to schedule an appointment?
Dr. Pollack is a great dentist. She is highly skilled and you can tell she cares about her patients. Ashlei did the impossible and got me motivated and flossing on an almost daily basis. This office almost makes me enjoy going to the dentist. Highly recommended.

I called Sloans Lake with an emergency, Lillian at the front desk was very helpful and worked with me to get me in right away. Dr. Pollack was very compassionate and went over different options. I left there pain free and very appreciative. Overall a great office.
The Sloan's Lake Dental Difference
Are you ready to schedule an appointment?