A Great Discount Dental Plan Offered by Sloan's Lake Dental
We Offer Quality Care to Our Patients Who Don't Have Insurance. Our DENTAL ADVANTAGE PLAN plan reduces the cost of dental services 20-100% annually for you and your family.
Enroll today and start saving!
Benefits
Our Dental Advantage Plan is $299 per family member, per year and includes the following benefits under it's membership:
2 Cleanings (Prophy and perio maintenance every 6 months).
Unlimited Exams and X-Rays
No Yearly Maximums
20% OFF all Dental Treatments *Does not include Invisalign, TMJ/Migraine treatments, Botox or Dermal Fillers
Unlike traditional insurance, we do not have a maximum. Many of our patients utilize the Dental Advantage Plan in place of their insurance since the savings are significant and there isn't a maximum! The Dental Advantage plan cannot be combined with existing insurance plans. It is a great alternative if you don't have insurance coverage.
Compare our plan closely with other dentists plans. Many look cheaper, but most DO NOT include cleanings and X-Rays as part of your yearly membership.
Services
Here are some of the services that are offered at a 20% Discount under the Dental Advantage Plan:
Dental Implants
Full mouth reconstruction
Veneers
Deep Cleanings
Wisdom Teeth Extractions
Minimally Invasive Laser Gum Surgery
IV Sedation Dentistry
Night Guards and Sports Guards
How To Enroll
Signing up is quick and easy! Start using your dental benefits the same day as you sign up. Don't put off important treatment that you need! We will make it affordable.
Sign up at your next appointment. Contact Us Now for more information.
Get the Treatment You Need at Prices You Can Afford
Do you have dental treatment you know you need, but don't have insurance? We have a dental discount plan that may be just the answer.
A dental discount plan is not the same as dental insurance.
With a dental discount plan, you simply pay one low annual fee and then receive significant discounts on all your dental treatments throughout the year.
What Are the Advantages of a Dental Discount Plan Over Dental Insurance?
1) No Annual Maximums
To keep their costs down, dental insurance will often limit benefits by the dollar amount and/or number of procedures in a given year. According to HealthInsurance.org, for most dental plans the maximum runs between $1000-$2000 annually, although there are exceptions.
A Dental discount plan won't limit the savings you can receive. You'll get a discount on every dollar you spend throughout the year.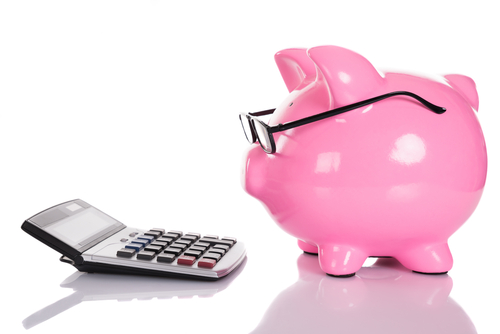 2) No Waiting Periods
A dental insurance waiting period is the time after buying a dental insurance plan that you have to wait before you can use your full coverage.
The time you have to wait until your insurance will cover your care varies depending on the plan and the treatment you need.
Routine care is often covered right away, but more major dental work can have as long as a 6 month to one year waiting period.
3) Fewer Exclusions
Most dental insurance excludes a number of services and products that you might need from the coverage they offer. Often cosmetic and orthodontic procedure are excluded.
Think About If…
If you find that you need extensive dental work, you should understand that dental insurance plans, which always have benefit maximums and waiting periods, might not provide what you need.
If you know that you will need several dental procedures during the year, a dental discount plan could be the way to go. You will easily save more that what the membership fee costs.
If your dentist is recommending treatment to keep your teeth and gums healthy, getting work done early is often prevents more expensive work later. So, often a dental discount plan is a great way to get going on your care right away and save money.
Sign up at your next appointment. Contact Us Now for more information.