Dr. Sage Pollack focuses on patient comfort and uses a variety of techniques to keep her patients relaxed and pain-free throughout the dental treatment. Her mission is to provide conservative, comprehensive treatment to improve and maintain her patients' oral health.
Dr. Pollack received her degree in dentistry from Midwestern University College of Dental Medicine in Glendale, Arizona. She concentrated her studies and has extensive clinical experience in several key dental specialties: Implant Dentistry, Cosmetic Dentistry, Full Mouth Reconstruction & TMJ Therapy.
She has taken extensive continuing education courses (approximately 300 to 400 credit hours yearly) to stay on top of the latest developments and to fine-tune her ability to serve her patients at the highest level.
AAID Credentialed Implant Dentist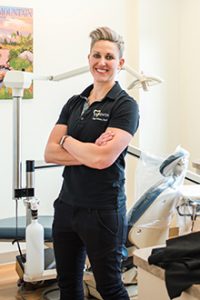 As an Associate Fellow Implantologist and accredited by the American Academy of Implant Dentistry, Dr. Pollack has extensive experience in restorative and surgical implant dentistry. She prides herself on performing minimally invasive implant treatments, which improve healing time, decrease discomfort, and minimize risk for the patients.
Through her considerable experience and ongoing training, she is able to treat the most complex dental cases with a less invasive approach.
Focus is on Preventive Dentistry
Sage believes that the best dentistry is the type that educates, informs, and prevents in order to maintain teeth and their natural tooth structure for as long as possible. Her treatment model is one of comprehensive dentistry, ensuring that areas of concern are caught and treated before they become big issues.
Dr. Pollack is committed to providing you with the highest level of dental care available. Call today to come in for a free consultation.
I don't see our patients as patients, but as our family. When diagnosis and treating, I imagine how I would treat you if you were my Mother, daughter or brother. I would want only the very best for you. – Sage Pollack DMD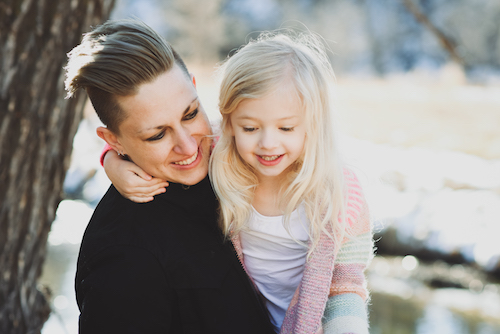 When Dr. Pollack isn't practicing dentistry, her favorite activity of all is to be with her daughter doing fun things.